Setting Up Renders¶
Render settings define the main behavior of AMD Radeon ProRender. With these settings you can control what hardware will be used to render your images, choose the desired balance of image quality and rendering speed, etc.
To access the render settings, do one of the following:
In the top menu, select Radeon ProRender > Settings.
In the top menu, select Edit > Project Settings. In the left menu of the Project Settings window, scroll down to the Plugins section and select Radeon ProRender.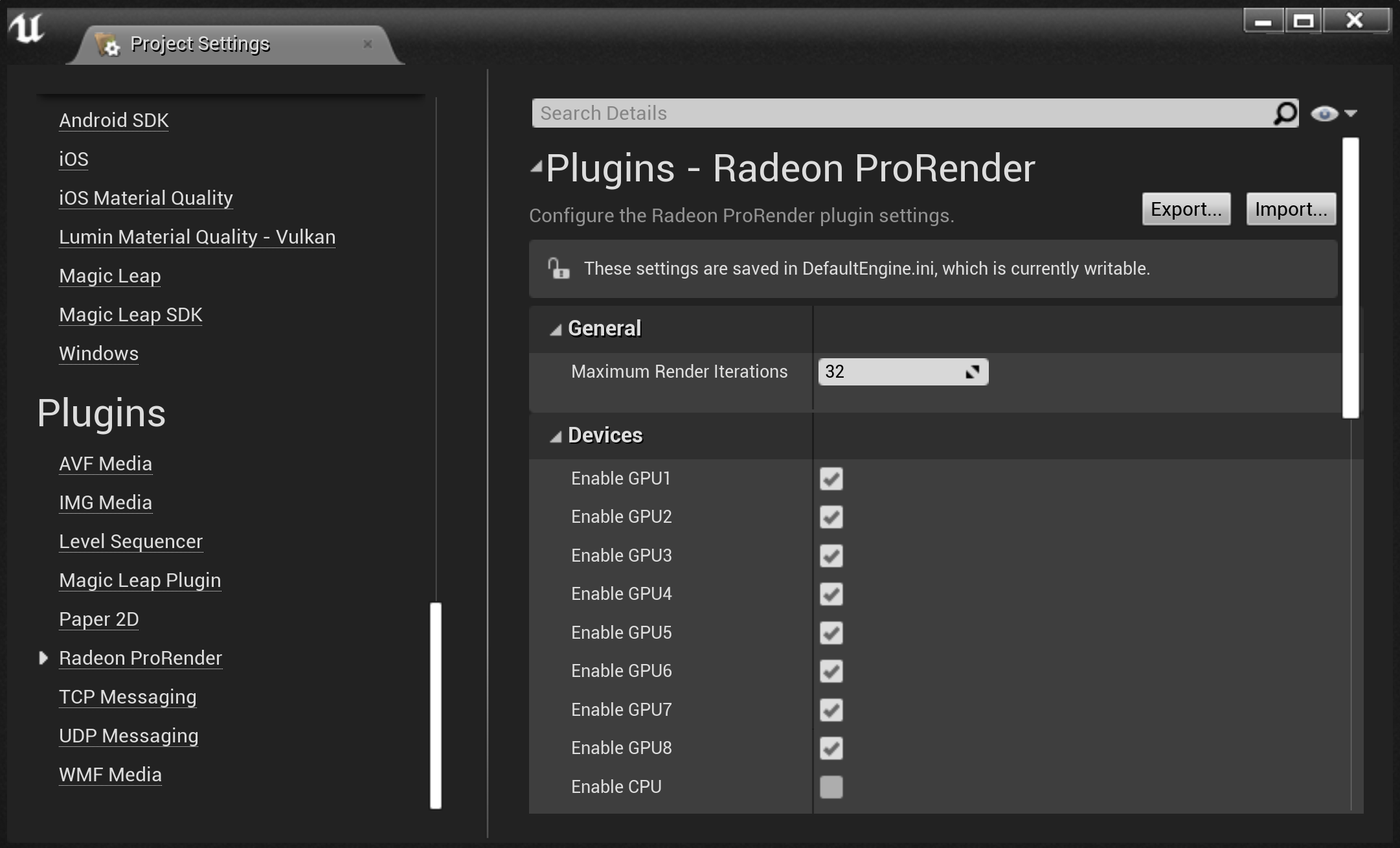 AMD Radeon ProRender offers the following render settings: