Sheen¶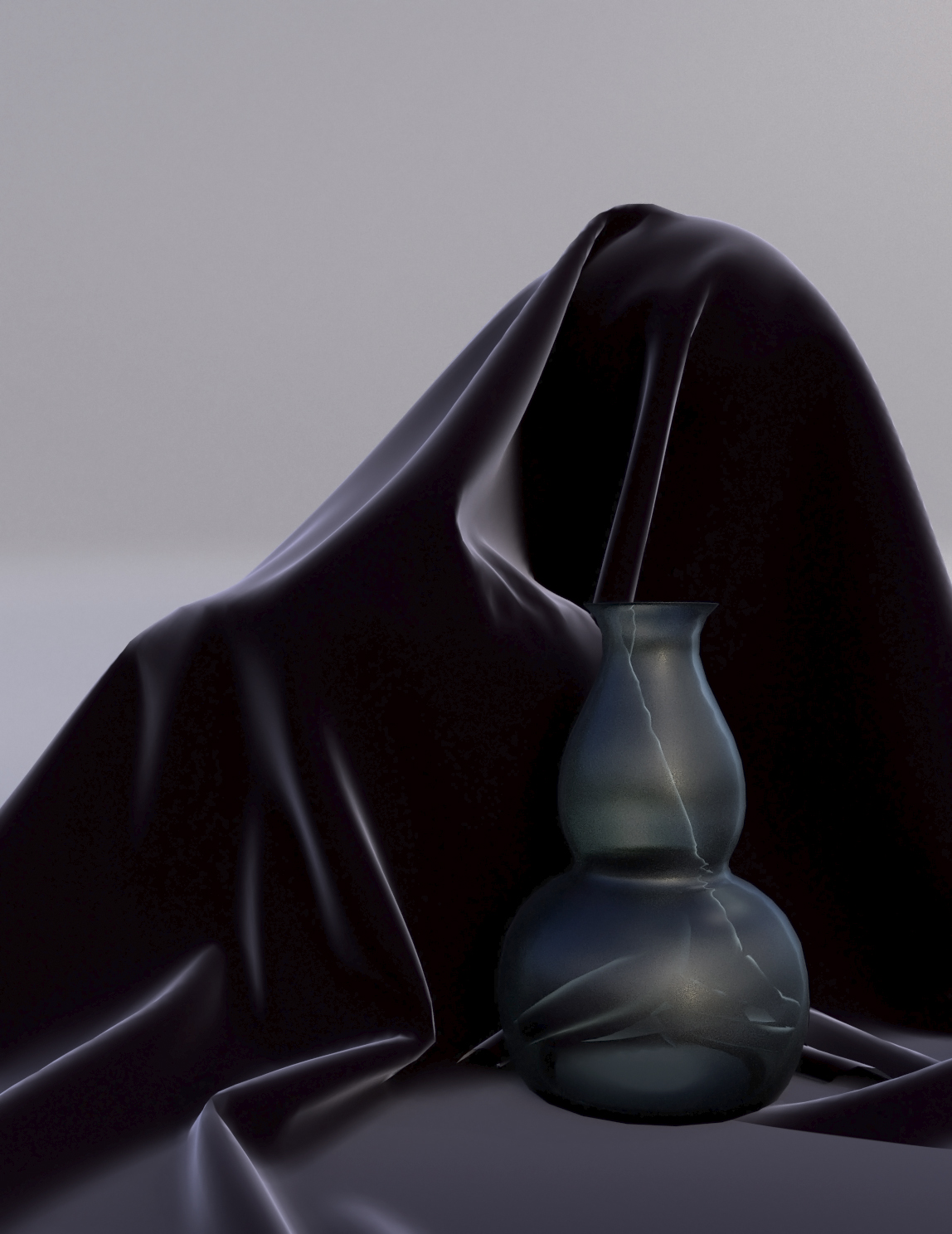 The sheen component is primarily intended for simulating fabric-like materials, such as velvet or satin.
Typically used in combination with a diffuse layer, the sheen adds a soft lustrous effect to the material. This effect is most visible near curves, bends and edges, as the surface tends to be more reflective at grazing angles.
Apart from fabric, the sheen component can be used to mimic surfaces with a subtle top layer that catches the light and reflects it diffusely, for example, to add a satiny sheen or peach fuzz to the skin.
In AMD Radeon ProRender, the sheen component can be controlled using the following parameters:
Sheen Color¶
The sheen color defines how the sheen will be tinted. The sheen color becomes more intense at grazing angles, giving the impression that an object is illuminated from behind.
To simulate velvet-like materials, a brighter sheen tint (the color of the fabrics) and a darker base color should generally chosen.
The input type for this parameter is a color.
| | | |
| --- | --- | --- |
| Sheen color: white | Sheen color: yellow | Sheen color: blue |
Sheen Weight¶
The sheen weight is a scaling factor that defines how sheen parameters contribute to the overall appearance of the material. The weight parameter determines how strong the sheen reflectance will be. The greatest intensity of the sheen is achieved with the highest weight values.
The input type for this parameter is normally a value from 0 to 1. The default weight is 1.
Note
The maximum value of 1 is a soft limit. To increase the weight factor, you can specify a greater value. Note, however, that a value greater than 1 will most likely distort the physical correctness.
| | | |
| --- | --- | --- |
| Sheen weight: 0 | Sheen weight: 0.5 | Sheen weight: 1 |
Sheen Tint¶
The sheen tint controls the saturation level of the sheen color. AMD Radeon ProRender multiplies the sheen color by the tint value to determine how intense the color should be. Greater values of tint result in richer and more saturate tint colors.
The input type for this parameter is a value from 0 to 1. The default tint value is 0.5. A value of zero disables the tint color making it white.
These images illustrate the saturation of the red tint color as the tint value is increased.
| | | |
| --- | --- | --- |
| Sheen tint: 0 | Sheen tint: 0.5 | Sheen tint: 1 |