Render Settings¶
The render settings define the overall behavior of the AMD Radeon ProRender. With these settings you can control what hardware will be used to render your images, choose the desired balance of image quality and rendering speed, etc.
To access the render settings:
In the Blender Properties editor, switch to the Render tab.

Make sure that AMD Radeon ProRender is set as the active render engine in Blender.

For details, see Switching to Radeon ProRender for Blender.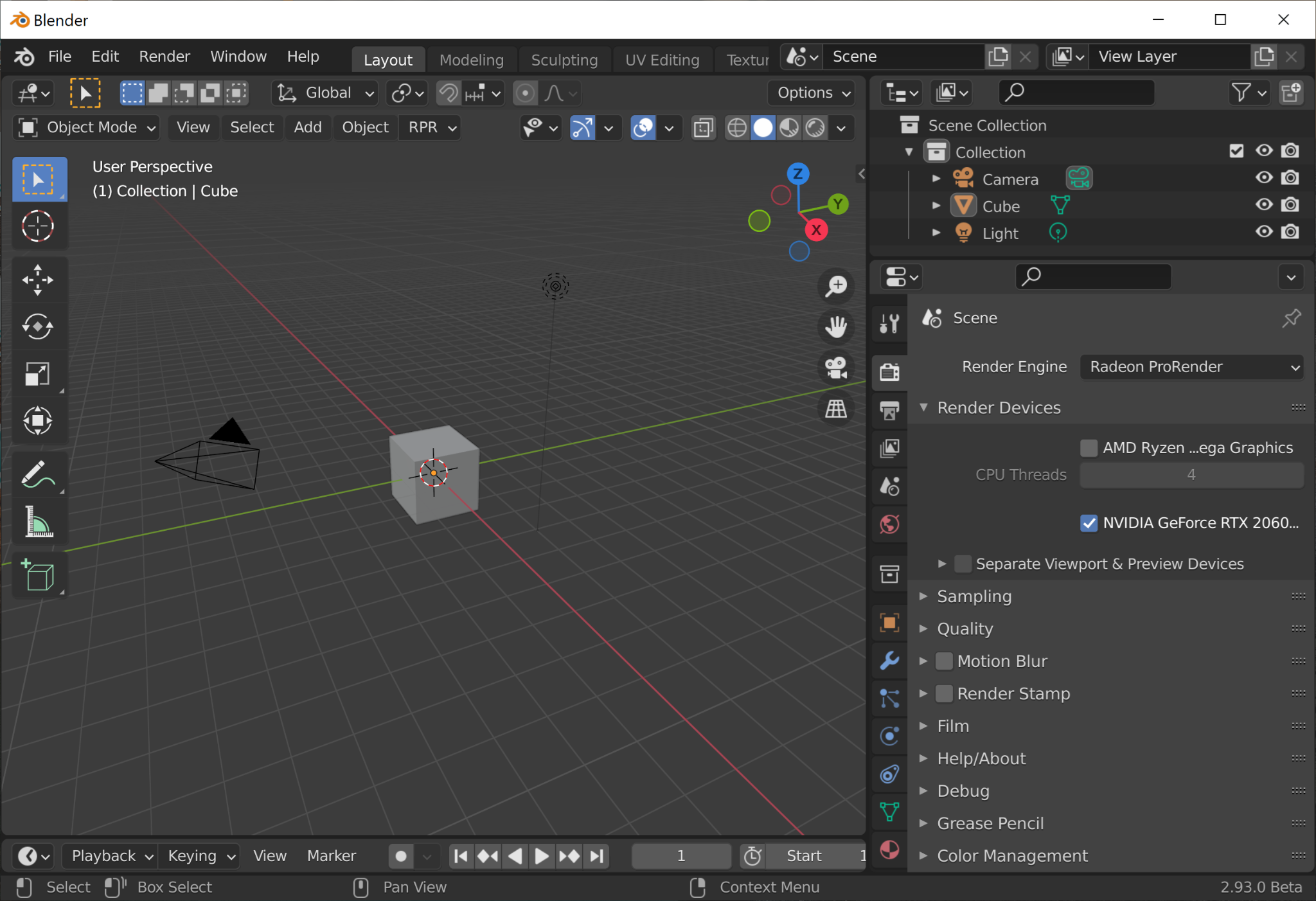 AMD Radeon ProRender supports the following render settings: