Area Light¶
The area light simulates a surface-like emitter that has its physical size and shape. The light rays come from every point of the surface creating very realistic high-quality lighting effects and soft shadows. Examples of area lights can be studio soft boxes, TV screens, LED walls or neon lights.
While many artists are used to using point lights or directional lights, in the real world, lights have a physical area and the resulting soft shadows. Consider using area lights for most lighting cases.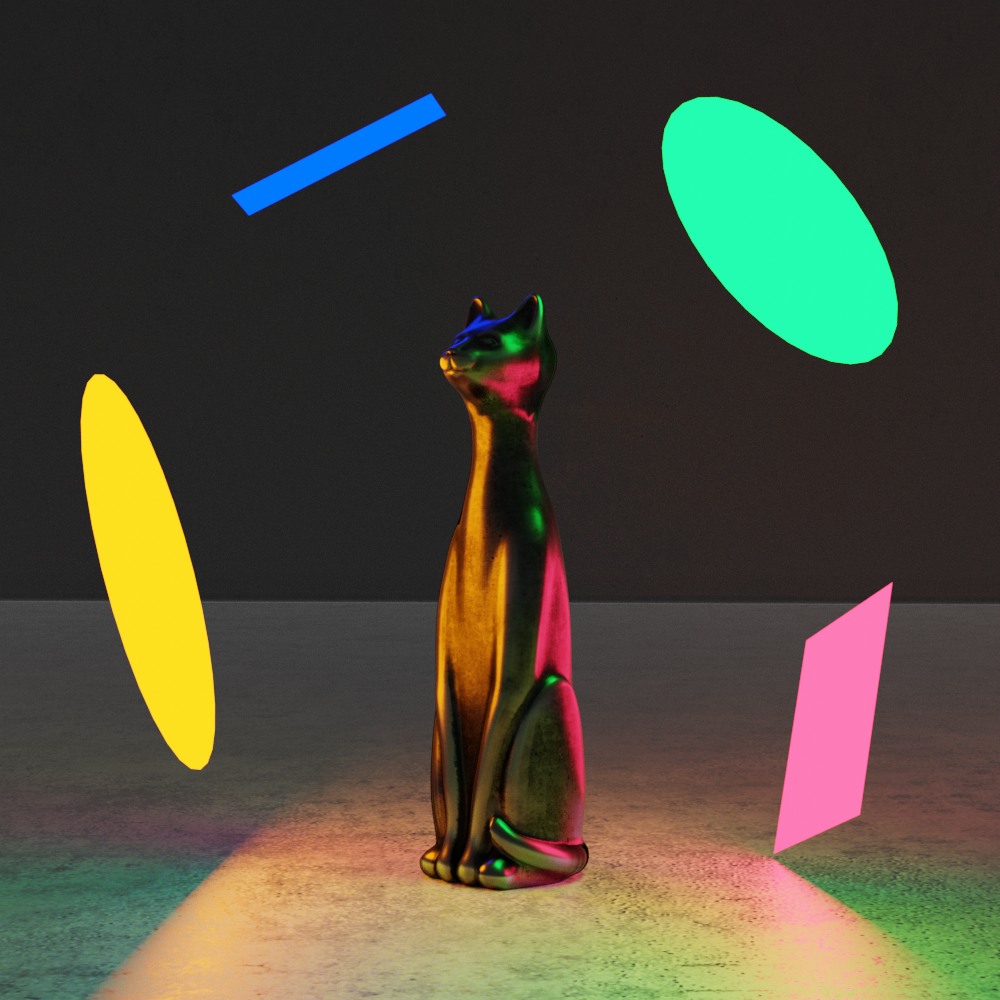 The intensity of area light can be measured in Watts, Lumen, Radiance and Luminance. For details on the group, color and intensity controls, see the Common Light Properties section.
In addition to common light properties, there are also custom properties which are applied to area lights only.